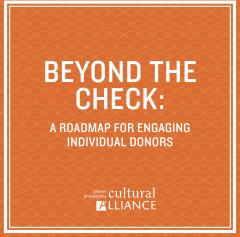 The Challenge:  The Greater Philadelphia Cultural Alliance (The Cultural Alliance), a non-profit dedicated to supporting local arts and cultural organizations, wanted to develop research-based information to assist its member organizations with building a base of support from high-net-worth individuals who do and do not support arts and culture, with a focus on those who represent a greater potential to give and/or give to other organizations.  With philanthropic donations from individuals to arts and culture organizations decreasing over the past several years nationwide, even more so in the Greater Philadelphia area, The Cultural Alliance wanted to better understand how high net worth individuals make the philanthropic decisions they do and how arts and cultural organizations can best present themselves to  increase much-needed support.
The Process: The Melior Group developed a four-part approach: first, a literature review summarizing national trends for individual giving to all causes,  as well as motivations of high-net-worth donors; next, a survey distributed to donors of member organizations; next, in-depth interviews with high-net-worth individuals in the area, including those who do not support arts and culture organizations; and, finally, a focus group with wealth advisors to learn their role in their clients' philanthropic activities, what they felt were strategies to encourage philanthropy to the sector, and their suggestions for encouraging support to arts and culture.  To support Melior's efforts, The Cultural Alliance utilized a task force of wealth advisors and arts and culture development professionals, who provided valuable advice and counsel throughout the process.
The Outcome:  Melior developed profiles of the different behaviors and values of various types of donors, as well as the multiple priorities of arts and culture supporters.  In addition, Melior discovered that, for high-net-worth individuals, the decision not to support the arts is more often priority and passion based than it is a conscious choice to ignore the sector, as well as how family tradition and the current environment impact philanthropy.    Armed with this information, The Cultural Alliance is in a strong position to provide strategic guidance to its member organizations on how to best create new and enhance existing relationships with all donors, including high-net-worth individuals.
To read more about this project and download a copy of The Cultural Alliance's report, visit their webpage here. 
30 Apr 2018

Mission-based Organizations