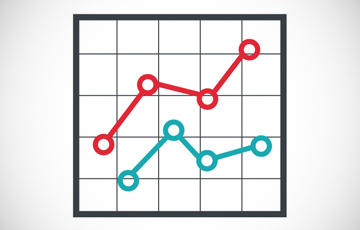 A graduate business program uses research to revitalize its brand awareness and increase interest in the school.
The Challenge:
The University of Delaware's Lerner College of Business of Economics offers MBA and graduate business degrees in a market replete with institutions offering similar degrees.  Competing against programs with strong national and, in some cases, global reputations, Lerner needed to ensure it attracted highly qualified students from the local region and abroad and did not get lost a crowded marketplace.
To enhance its appeal, Lerner wanted to first understand how it was seen in the marketplace – not just what the Lerner brand stood for today, but what it could be in the future.  But strengthening its competitive positioning alone would not be enough… Lerner wanted practical advice on the messaging and channels most effective for reaching its target audiences.
The Process:
The Melior Group's research detailed the perceptions of 3 key constituencies – current Lerner College graduate students, alumni, and prospective graduate students.  This information was then distilled into actionable recommendations by Melior consultants deeply experienced in the nuances of the Higher Education market.
The Outcome:
The research gave Lerner the information it needed to strengthen its brand and increase its appeal to prospective students and alumni.  It can now:
See itself the way its market does – its strengths, its opportunities, and its possibilities
Define actions to bolster its brand identify
Ascertain the factors to leverage in order to become the preferred graduate business degree provider
Identify the best ways to reach its target audiences
Determine the messages that would be most appealing and impactful for its target audiences